See on Scoop.it – Soup for thought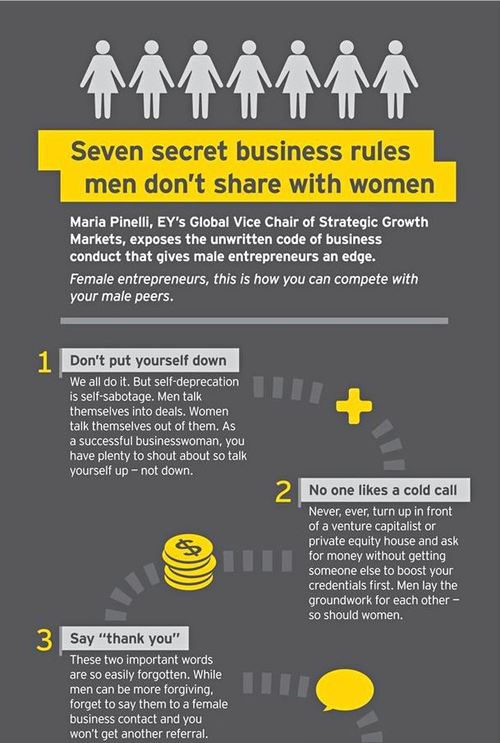 Leading finance company Ernst & Young has released an infographic detailing the "seven secret business rules men don't share with women."
According to its author Maria Pinelli – the firm's Global Vice Chair of Strategic Growth Markets – male entrepreneurs have "unwritten codes of business conduct" that give them the edge.
malek's insight:
Here's the main points
Anyone who has even a vague grasp of current affairs will know women are woefully unrepresented when it comes to leadership in the workplace.
A 2009 study by the Fawcett Society found that 51% of women and men from middle management to director level identify stereotyping as the major hurdle facing women at work.
Men shrug off a thank you; but don't mind your manners in front of women and frankly, that relationship is TOAST.
There are many reasons why women don't get the top jobs in business.
Women don't need to be like men in the workplace; we bring with us our own skill sets.
See on www.stylist.co.uk