See on Scoop.it – Soup for thought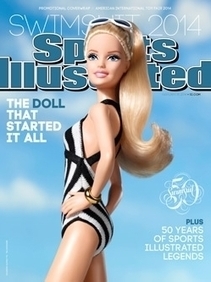 Marty Note
Kudos for Mattel. They got outside their own box and have created a Barbie Swimsuit edition campaign sure to get lots of press. Is that enough to save Barbie? Not by half (lol).
Last week I Scooped a post about how video games and mobile phones are destroying Mattel's dolls (http://sco.lt/5mzSmP) and momentary creativity won't change or alter that trend.
malek's insight:
I fully agree with the economic view, the ease of using and transportation of virtual life.
But What was a four-year-old doing playing a game called Zombies vs Ninjas in the first place?
Unfortunately, our kids grow up  dumped in a toxic combination of endless screentime, tacky and tedious toys, sexualised clothing, gender stereotyping and unhealthy foods.
See on www.mediapost.com
Related articles