See on Scoop.it – Soup for thought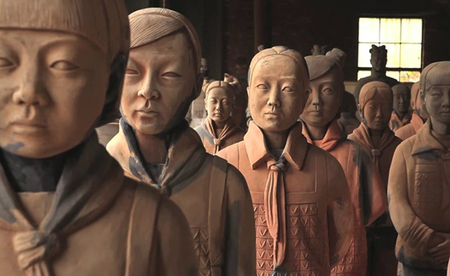 NEW YORK – As a continuation of Prune Nourry's 'Holy Daughters' project in India, the artist's new 'Terracotta Daughters' sculptures make a statement about gender preference in China. Nourry has created an army of 116 life-size 'Terracotta Daughters' as a contemporary postscript to China's famed Terracotta Soldiers.
Nourry's installation will commence a world tour after a Paris debut in April 2014, with subsequent stops planned in Switzerland (June) and New York City (October).
Click to view a trailer about the Terracotta Daughters that samples a 52-minute film being made about the project and a 21-minute version that will be aired during the world tour.
malek's insight:
Based on the famous "TerraCotta Soldiers" a brain stimulant video on gender bias in China.
See on www.auctioncentralnews.com