See on Scoop.it – Soup for thought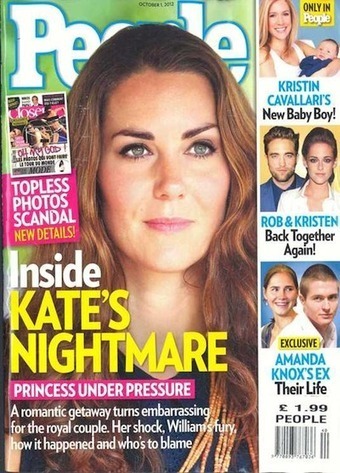 It's plain and simple: breasts should not be taboo.
Comparing the two  stories of Kate Middleton's nude photos and also the Canadian teenaged girl, Amanda Todd, who killed herself  after a man photographed her breasts and showed them to her friends on Facebook.
Isn't posting sexually humiliating photos of a 13-year-old a felony? it sure is. But it's a cultural problem in the first place.
Neither of these things should be a big deal, yet they are scandalous. It's the e society that tells teen girls to think their naked boobs are something they should be ashamed about.
What about another dose of hypocrisy:  they say the publication of the pictures are an embarrassing nightmare for the duchess, but
they print the embarrassing picture right there on their cover.
When shall we see how useless are the taboos that surround fmeale nudity?
See on www.theatlantic.com
Related articles