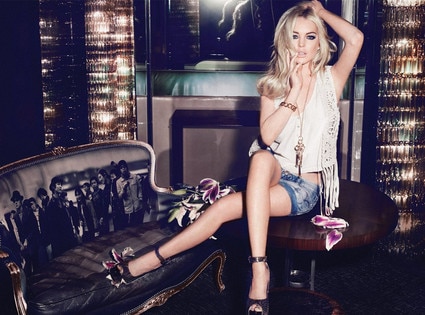 Guess the press from her Playboy cover paid off?
Lindsay Lohan is the new face of Jag Jeans.
The 25-year-old starlet has appeared in the new campaign of Jag Jeans, and is seen showing off her figure in a sexy picture .  Linds is rockin' short jean shorts, a white fringed vest and serious bedhead.
So does Lindsay Lohan look good with her clothes on, too?
Despite her flawed actions, she is just sexy, sexy ,sexy, cute, talented and a mess.
Nice legs, sure, after  Photoshop!!. Lindsay's legs don't really look that. They are stockier than what's shown. It's the same thing with the Playboy spread –
Lilo's Playboy spread and campaigns go hand in hand.
Related articles